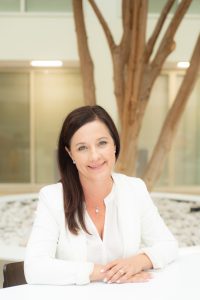 Jen Coffel is CEO of Engaging Speakers, a successful business coach, a Best- Selling Author with 4 books, and a Philanthropist.
She has been featured on Inc.com, ABC News, and the Chicago Tribune. Jen has been mentored by speaking icons like Jack Canfield, Nick Vujicic, and Sandra Yancey, and has spoken on stage to over 10,000 people.
With two decades of business experience, Jen built her first 4 businesses to–6 figures each, all in under a year and all in different industries. She has now helped over a thousand entrepreneurs build their businesses with many reaching 6-figure and 7-figure revenue. Jen has an innovative and down to earth speaking style audiences love. Her speaking topics include: "5 Secrets to Transform Your Business Into a $100k Profit Center" and "Leveraging Speaking to Get All the Clients You Want in Half the Time."
In her previous career, she developed the largest team in Illinois for a billion- dollar direct sales company, personally generating over $25 million in sales and raising over $1 million in donations for non-profits. But she is most proud of founding her own international non-profit "Handing Hope" which brings comfort and smiles to children battling cancer in 12 states and 3 countries around the world.