---
Download Bio
Cathy Fyock, CSP, SPHR, SHRM-SCP, The Biz Book Strategist
provides you with the intensive support you need to get your book DONE.  She is the author of nine published books and several forthcoming books, six workbooks, four e-learning modules, chapters in four books, website tool kits, as well as hundreds of articles, blog posts, white papers, and newsletters, and has mastered the art of getting a book on paper quickly, and then using her speaking and writing to generate revenue streams and create new business opportunities.  She leads her own consulting/coaching/speaking practice and has been a member of the National Speakers Association for more than 20 years.  Cathy has been a Certified Speaking Professional (CSP) since 1993.
Prior to this new direction, Cathy has been an Employment Strategist, combining her knowledge of work force issues and her talents as a speaker, consultant and author to inspire business leaders to attract and engage top talent and improve productivity in an aging and changing workplace.  She has worked as the leader of her own firm—Innovative Management Concepts—for more than 20 years, and has been a consultant with several national/regional consulting practices.
She has consistently used her writing skills to promote her business, build credibility, create powerful revenue streams, and establish herself as a thought-leader.  While never picked for the high school newspaper or seen as a "writer" by any of her teachers, she consistently uses writing to build her business, and to help other speakers, consultants, and small business owners use writing to meet their business objectives.
Cathy helps aspiring consultants through her webinars and coaching programs, and supports small business owners, consultants and speakers in leveraging speaking and writing to build their businesses through a variety of services, including her books, webinar programs, one-on-one and group coaching programs, and consulting.
Cathy has a diverse client list, made up of organizations that have needed Cathy's expertise on issues as varied as talent acquisition, aging workforce initiatives, culture transformation, executive coaching, strategic planning, and organizational development. Clients include AARP, SHRM, Bridgestone/Firestone, Rite Aid, and Los Alamos Laboratories.
A dynamic speaker and seminar leader, Cathy has provided over 200 national seminars for the Society for Human Resource Management, including presentations at more than 20 annual conferences. As a Certified Speaking Professional (CSP), Cathy has demonstrated her dedication to excellence in speaking. Cathy has been a member of the National Speakers Association for more than 20 years.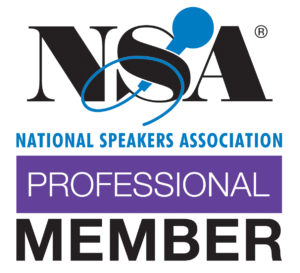 A noted lecturer and seminar leader, Cathy is an active member of the Society for Human Resource Management. She has served as Chair for KYSHRM, Chair of the national committee for training and development, as Chair of the board of directors for the Human Resource Certification Institute, and as Chair of the Consultant's Forum board of directors. She has her undergraduate degree from Western Kentucky University, and a master's degree in Personnel Management from the University of Louisville, where she has taught personnel management. The Louisville SHRM chapter honored her with their first annual Award for Professional Excellence.
Cathy has authored numerous articles and is a featured columnist for trade publications. She is the author of The Truth About Hiring The Best; Hiring Source Book: A Collection of Practical Samples; America's Work Force is Coming of Age: What Every Business Needs to Know to Recruit, Train, Manage, and Retain an Aging Work Force; Get The Best: How to Recruit the People You Want; The Managing Diversity Series modular training programs; and UnRetirement: A Career Guide for the Retired…the Soon-to-Be-Retired…the Never-Want-to-Be-Retired.
In her spare time, Cathy loves to sing! She has sung professionally with the Kentucky Opera Company, and in a one-woman show titled, "Dream It! Achieve It!" and in a comedic presentation, "Aging Sucks!" She frequently opens the Best Places to Work in KY Awards banquet with "My Old Kentucky Home," and solos with her church choir.
She was instrumental in the development of the Job Transition Ministry at her church, and in founding the Interfaith Job Transition Ministry in Louisville. In 2010 she was named as one of Louisville's Connectors. She loves to travel with Jim, her husband of over 40 years.
In February 2017 she was awarded the Global Training Leadership Award at the Global HRD Summit in Mumbai, India.
To read more about Cathy in Today's Woman, follow this link.