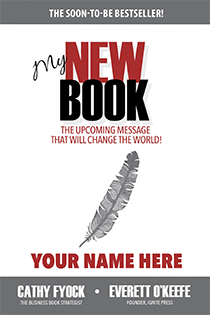 My New Book:
The Upcoming Message That Will Change the World!
How do you get your new book out of your head and onto the page? Book Coach Cathy Fyock and Publisher Everett O'Keefe have created the perfect workbook to help you put your ideas together and get your book across the finish line.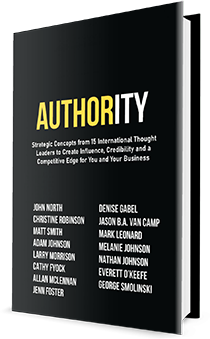 Authority:
Strategic Concepts from 15 International Thought Leaders to Create Influence, Credibility and a Competitive Edge for You and Your Business
In this insightful book, you will find the collective wisdom of 15 international thought leaders, scattered across three continents and multiple industries, as they share their best strategies for building influence and authority. Covering everything from video and print media to social media and consulting, AUTHORITY lets you inside the minds of experts who have built their own authority and helped countless others do the same. Whether you find yourself in a small business or large, virtual or traditional, you can benefit from the increased impact and success that comes with AUTHORITY.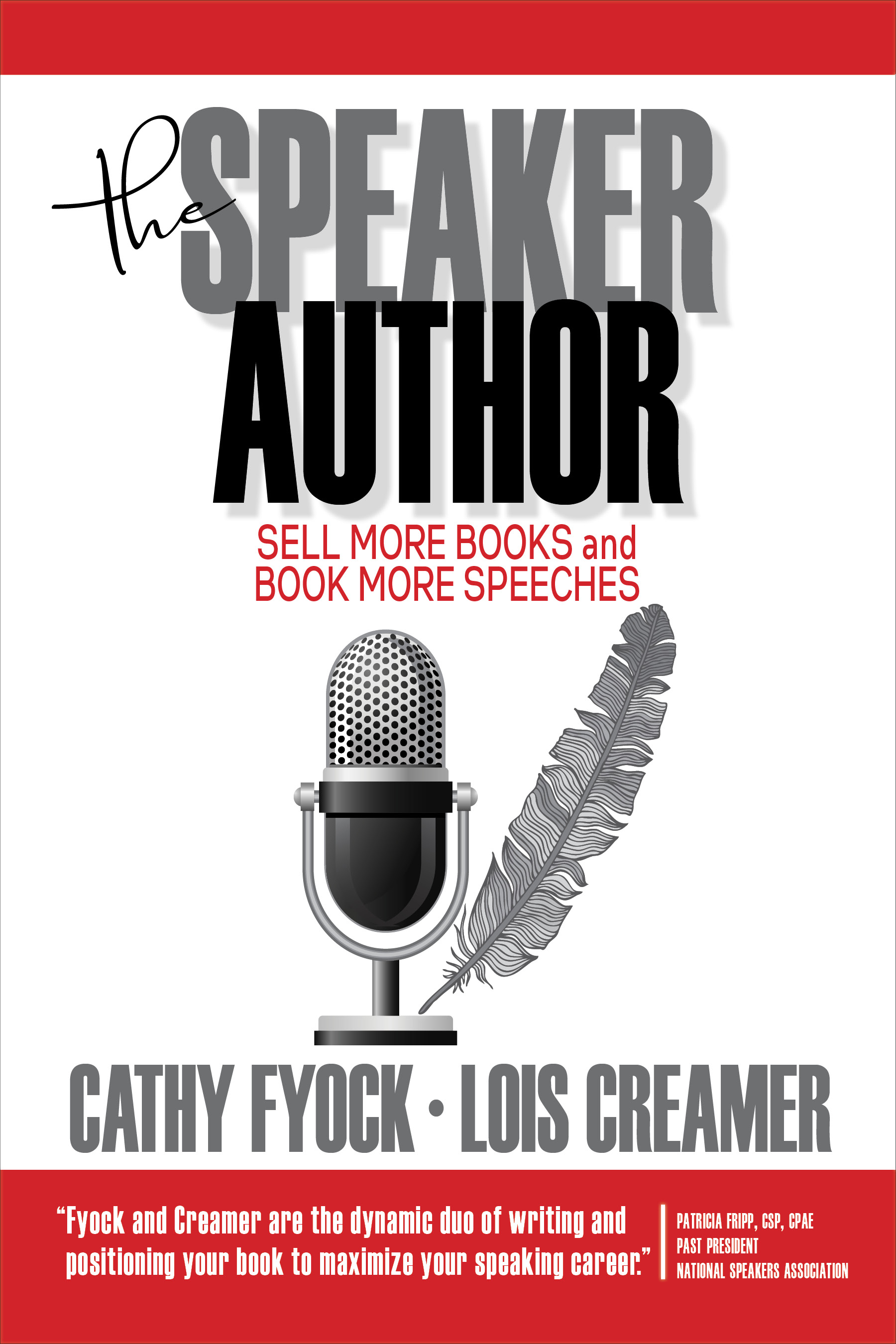 The Speaker Author:
Sell More Books and Book More Speeches
Speakers who author books have a venue to sell books, build their tribes, and create more visibility for their platforms. Authors who speak have added credibility and visibility with their books, having quite literally "written the book on it." Speaker Authors can uniquely create a broader platform that expedites and amplifies their message to the marketplace, building on their "authority" in compelling ways.
Lois Creamer and Cathy Fyock have teamed to help you become a Speaker Author and ramp-up your impact to build your business. Whether you are a coach, consultant, or other expert who benefits by positioning your intellectual property, you will benefit from this idea-packed book.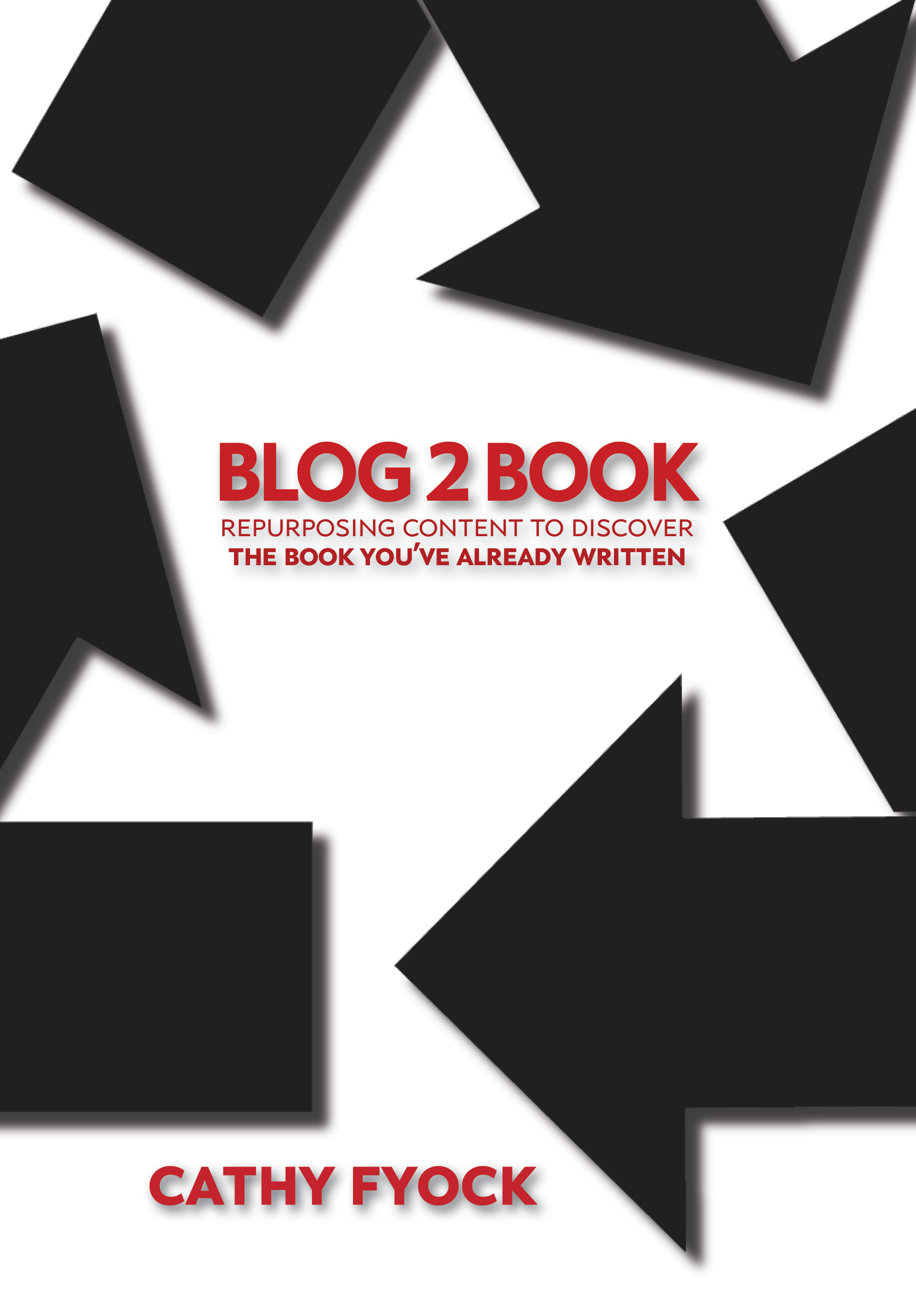 Blog2Book:
Repurposing Content to Discover the Book You've Already Written
If you've been blogging once a week for at least a year, you have already developed the content you need for your first or next book. You'll learn how to create a unifying theme, how to assess blog posts for fit, and how to develop your project plan for getting your book done!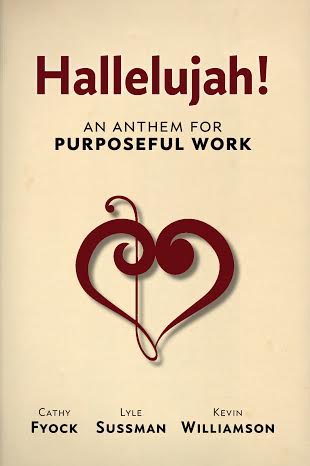 Hallelujah!
An Anthem for Purposeful Work
When Susan is unexpectedly promoted to store manager, productivity falls, tension rises, and the best employees begin to leave, and Susan becomes bitter and cynical about the job she used to love. But when Susan takes a friend's suggestion and joins a local choir, she learns about compassion, creativity, humility, and everyday grace–and she begins to believe again in the power of purposeful work.
Our life's work is too important to simply begrudge and endure. A business parable for the ages, Hallelujah! will help you to "hear the music" at work and to believe in the dignity of life's labors.
Co-authored with Lyle Sussman and Kevin Williamson.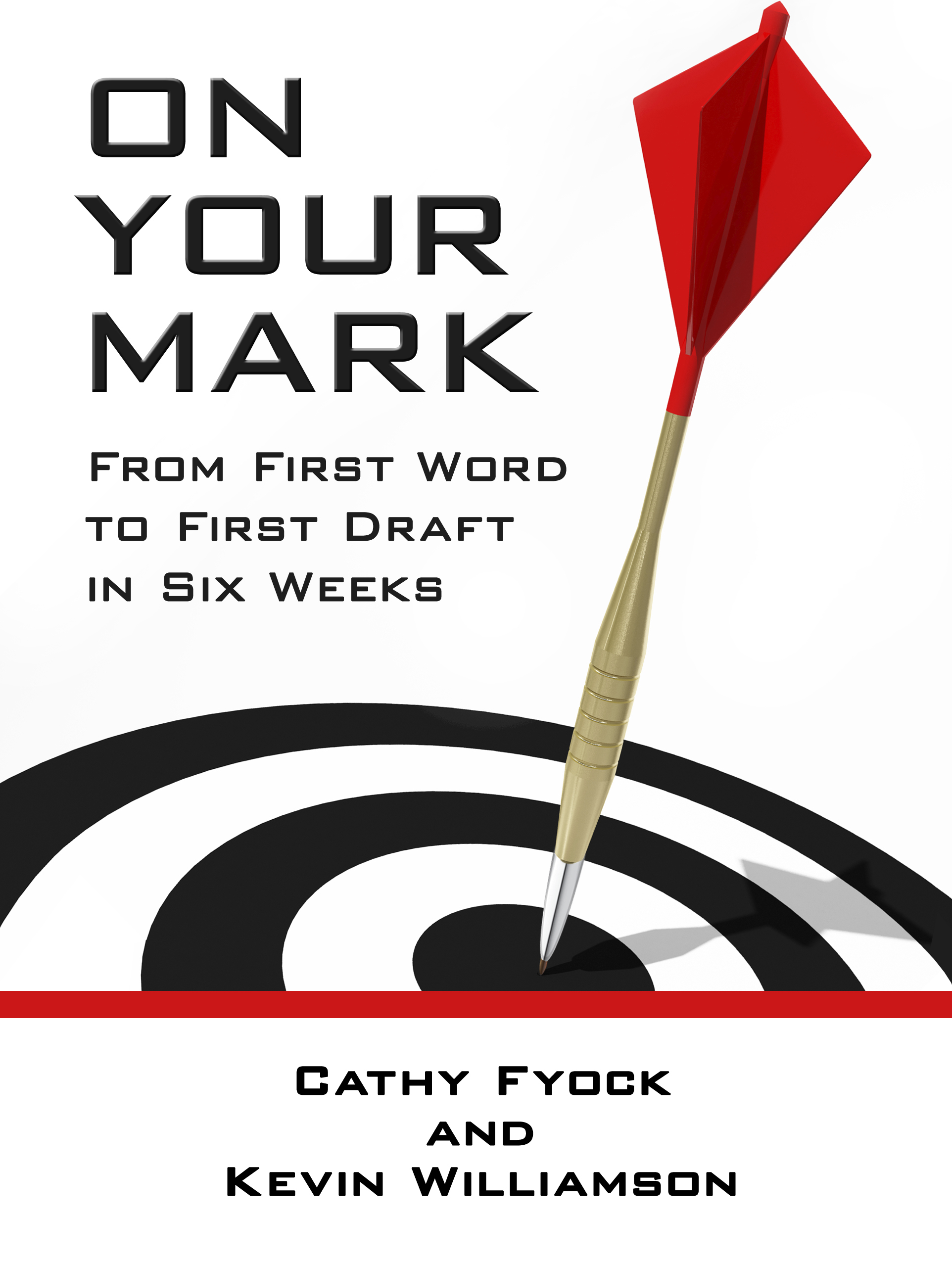 On Your Mark
From First Word to First Draft in Six Weeks
Professionals have much to gain from writing their book–but many of them don't know the first thing about writing a book, or just don't know where to start. On Your Mark outlines the process of preparation, the steps for creating a manuscript, and the tasks left thereafter to publish and promote their book. It also includes tips on overcoming the common hardships of an authoring project, and how to manage the project in a short time frame with as few tears shed as possible. Written in zippy, conversational prose, this is a must-have for anyone interested in advancing themselves personally and professionally. Everyone has a book inside of themselves!
For more information on this book, click here.
To listen to a podcast interview of Cathy speaking about her book to Best Author Interviews, click here.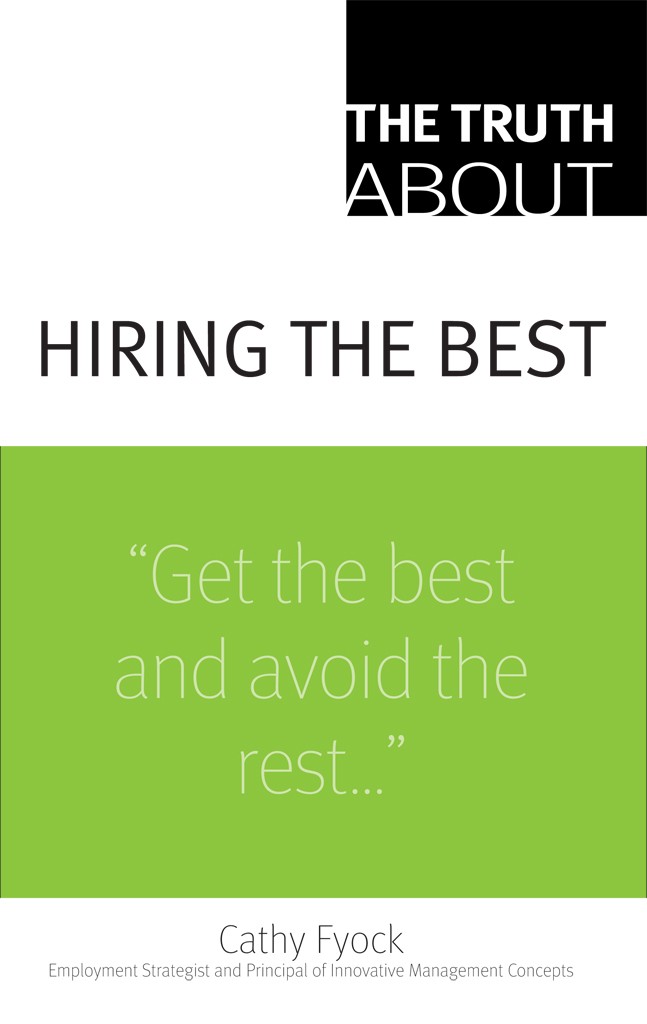 Hiring Source Book
A Collection of Practical Samples
You don't have to create hiring materials from scratch when this handy tool kit puts more than 60 samples of good materials and best practices at your fingertips. Includes hiring flow charts, job requisition forms, application forms, interview guide, interview checklist, reference-checking forms, orientation guides, illegal interview topics, and questions to avoid asking. It also includes tips on recruitment Hispanic employees, with materials in Spanish, and a CD-ROM with materials in PDF and Rich Text formats for easy customization.
To place an order, click here.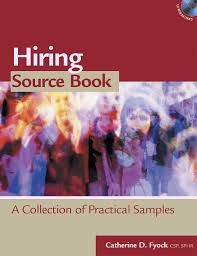 The Truth About Hiring The Best
Unemployment rates are at record lows, making it even more challenging to find the best employees. Hiring managers want new, creative ways to recruit and select top employees. Savvy managers also know they're not just hiring for one open position — they're creating the future for their department and their organization. Anyone who needs to make a hiring decision can benefit from this book — from department managers, to business owners, to HR professionals. Whether you need to hire one person every five years or 500 people now, this book will help you meet your goals!
To place your order, click here.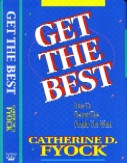 Get the Best
How to Recruit the People You Want
Get The Best is the recruiting and sourcing idea book, chock full of tips, ideas, and how-to's for finding the best employees for your organization. It provides ideas for using marketing principles in recruitment, and specific guidelines on targeting the right labor market segments creatively using non-traditional recruitment activities such as telemarketing and direct mail. Get The Best shows how to attract top talent, and how to (a) target labor market segments, including older workers, people with disabilities, women, and minorities, (b) creatively use non-traditional recruitment activities such as telemarketing, direct mail, and radio and television, (c) develop effective newspaper advertising, and (d) improve staffing effectiveness by tracking recruitment data.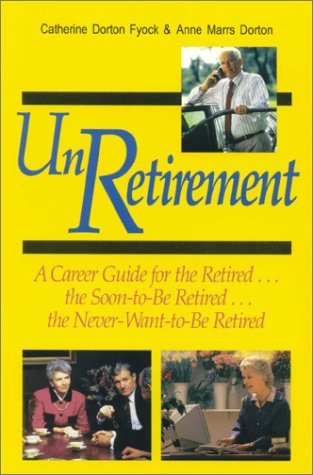 UnRetirement
A Career Guide for the Retired… the Soon-to-be-Retired… the Never-Want-to-be-Retired
UnRetirement is the first book to offer detailed guidance for older workers on how to keep working beyond "normal" retirement age. It gives specific techniques for how to explore new options–phased retirement, new part-time options, telecommuting, creating a resume that will maximize a life of hard work, and dealing with ageism and discrimination. It also gives techniques for (a) staying active in your current job, or creating alternative positions with your employer, (b) retraining yourself to fill growing needs for new skills, and (c) developing self-esteem and valuing your own experience.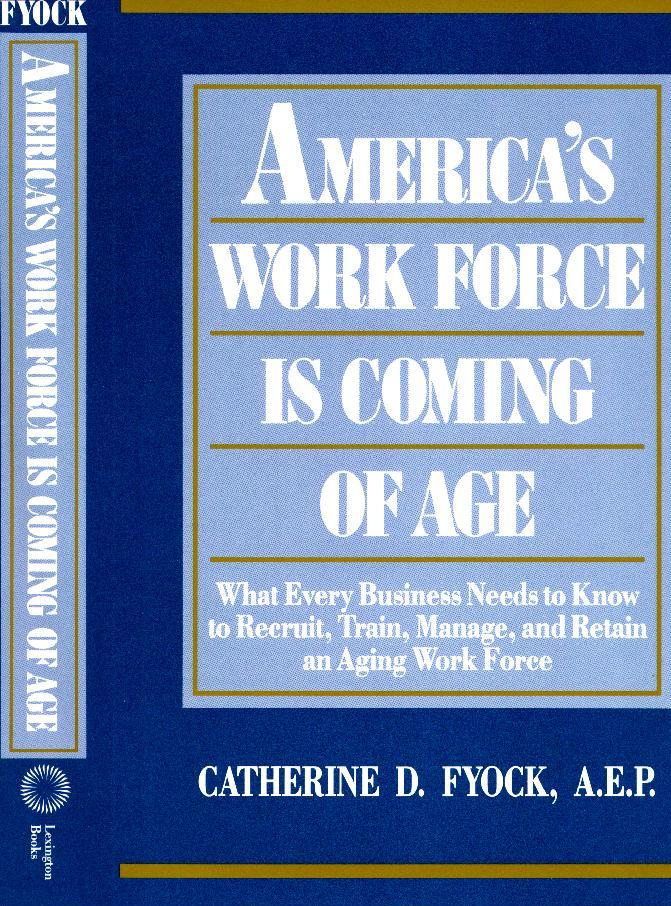 America's Work Force is Coming of Age
What Every Business Needs to Know to Recruit, Train, Manage, and Retain an Aging Workforce
America's Work Force is Coming of Age offers practical information on solutions to the issues businesses will increasingly face in employing older workers today and in the twenty-first century, and addresses such issues as how other organizations have modified their strategies to attract and retain older workers, and what steps must be taken to avoid age discrimination throughout the employment process.