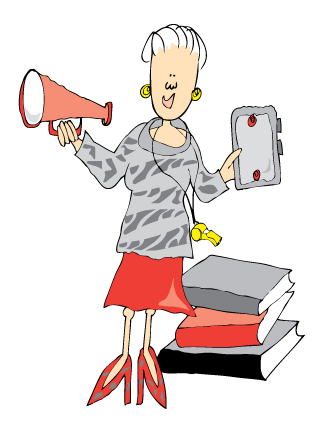 Join Book Coaches Cathy Fyock and Allie Pleiter for their weekly group coaching program—PAGES!
PAGES
Progress
Accountability
Goal meeting
Encouragement
Solutions
Are you interested in a supportive writing community that offers weekly classes for writing tips, exercises, celebrations, and 30 minutes of writing time?
Look no further!
Join book coaches Cathy Fyock and Allie Pleiter for this weekly group designed to help you move forward with your writing project. The sessions are scheduled each Wednesday from 11:30 am to 1:00 pm Eastern (and recorded for those who can't attend live) and are complete with hot seat coaching and valuable strategies for getting your writing projects completed!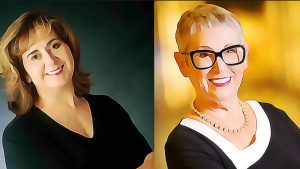 You'll have access to these amazing benefits:
Weekly calls for community, accountability, inspiration, and ideas
Inspiration and support year-round
Calls are on Wednesday from 11:30 – 1 pm Eastern
Calls will include a mixture of content and exercises for inspiration and motivation, with at least 30 minutes of writing time
Calls will offer "hot seat" coaching from Cathy or Allie
Ongoing Word Count Challenges will keep you on target and will create some fun!
All levels are for a one-year period and are payable at beginning of service period
Basic – $400/year
Includes current PAGES with weekly group coaching call 1.5 hours
This is crazy, you may be thinking. Yes, we charged nearly $1200 for this program in the past! But we want to open our doors a little wider and include all aspiring writers!
Gold Level – $800/year
Do you need a little more help and support? Then the Gold Level is right for you!
Includes current PAGES group coaching call, PLUS
Copies of Cathy's and Allie's books on writing: My New Book, On Your Mark, The Chunky Method Handbook, How to Write When Everything Goes Wrong, and My Daily Momentum ($90 value)
Ask me about my book button and sticker (priceless!)
Monthly small group meeting exclusively for the Gold Level writers, and will include coaching and insider tips in this one-hour session
Monthly "Office Hours" offered by Allie or Cathy where you can have your most pressing issues addressed in this one-hour session
Platinum Level – $1200/year
If you'd like a lot more TLC and one-on-one time, you'll want the Platinum Level.
Includes all the above, plus:
On Your Mark online course ($350 value)
Client only website access with Master Class library
1:1 with Cathy and 1:1 with Allie twice each year
Join now to start PAGES in 2022 and receive all of 2023 for this low price! Plus, you'll receive your first quarter (October – December 2022) FREE!
Yes! Sign me up for one of these group coaching packages.
$400 for one year of PAGES basic package
$800 for one year of PAGES GOLD package
$1200 for one year of PAGES PLATINUM package
(By signing up in 2022, you receive your first quarter — October–December 2022–FREE!)