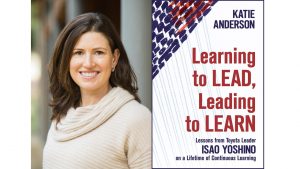 If you've ever been mentored — in business or in life — by someone whose words, experiences, and perspectives changed you for the better, you know that an entire book of such selfless generosity and deep wisdom could change the world. For today's business professionals — dedicated to continuous learning and people-centered leadership — this is that book.
Learning to Lead, Leading to Learn is a leadership book that defies generational or cultural divides, offering a refreshing, proven perspective for all those who dare to lead.
Cathy was an invaluable resource and guide to me as I navigated my first journey into book authorship and publishing. Cathy helped me stay on track with positive regular check-ins that encouraged me along the way. Her publishing advice and connections paved the way to bringing my book to market. Thank you Cathy for making the process of becoming a published author an undaunting one!