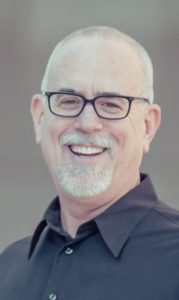 As an author, your most valuable asset is not the tangible printed copies of your book, but the underlying intellectual property. The copyright in your work. The brand of your imprint and brand. This session saddles you up to better protect, manage and fatten that cash cow.
Valuable Takeaways:
Best practices of preserving, protecting, and defending your I.P.
Standard and customary clauses of a publishing agreement.
The legal advantages of self-publishing vs. traditional publishing.
Basics of fair use regarding use of third-party material in your book.
Russ Riddle is a 26-year attorney whose intellectual property law practice has served such clients as Barney® the purple dinosaur, Bob the Builder®, Thomas the Tank Engine®, the voices of Jimmy Neutron® and Larry the Cucumber®, as well as countless entrepreneurs, authors and speakers.
He is a past President of the National Speakers Association – North Texas Chapter and currently serves nationally as Chair of NSA's Chapter Leadership Committee. Russ has authored two books, as well as the intellectual property manual CORRAL YOUR CA$H COW.