This post is taken from Lois Creamer's and Cathy's book, The Speaker Author.
What's a one-sheet? It's generally an 8 ½ x 11 page that details who the Speaker Author is, what topics they speak about, testimonials from consulting and coaching clients, readers, and audiences, and contact information.
You may be thinking, "Aren't they passé?" Our reply is, "You only need one if you want to speak."
We're very serious about one sheets and you should be, too. They are still your primary marketing piece that can be used in a number of ways such as:
Mailer or emailer to prospect or client
Follow-up email to prospect
Part of a handout for your presentation
Information to have on a product table that people can take home
Left on each attendee seat instead of a handout
A script for when you are selling over the phone
A one-piece marketing piece that can make any agent sound like they know you
Pro Tip: Once you create your one-sheet, you have all the information you need for your website!
We think they are a great exercise in drilling down on positioning and expertise. Your one sheet can be one-sided or two. Here's the most critical information:
Business portrait picture
Positioning statement that describes you and the problems you solve
Speech titles and bullets that explain the take-a-ways and begin with an action verb
A picture of the book cover with a summary description
Testimonials from clients, readers, and audience members
Blurb about your expertise and yourself
Social media addresses and contact information
Interested in studying some Speaker Author one-sheets? Here are some samples from my authors!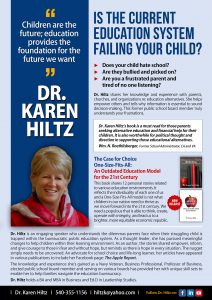 One sheets are here to stay.
Activity: Create your one-sheet. Share it with five colleagues and get their feedback. Begin using this as a tool to create speaking opportunities.