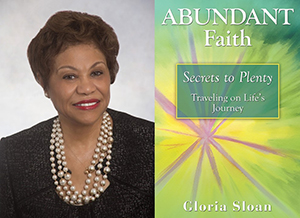 Abundant Faith is a blend of daily life experiences that are open to diversified conversations on faith and what we believe. The narrative sharing explores the destiny of faith that visualizes a measure of greatness in memoir.
To order Abundant Faith, follow this link (https://amzn.to/2EbNMA5).
Cathy encouraged me to write with purpose and to be intentional in delivering my story for readers. She helped me to build confidence and enjoy my writing journey.
–Gloria Sloan, Author