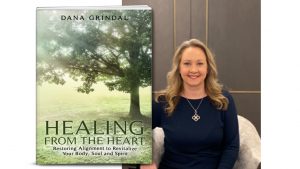 Life Can Hurt. We have all been wounded. The pain can hit deep and settle into our bodies and souls. In reaction to our pain, beliefs and patterns emerge that hinder the way we see ourselves, relate to others, and move through life. Pain slows us down and drains our mental and emotional energy. Pain holds us back.
Modern society provides many opportunities to numb, hide or escape symptoms of pain without addressing the root cause. However, until the source of our pain is identified and remedied, it will stay alive in us, manifesting as physical and emotional pain, toxic thoughts, anxiety, depression, and more.
Everyone is unique in his or her response to life's hurts, but as explained in Healing from the Heart: • We can recognize our pain and respond in a way that puts us on the path to healing—and keeps us there. • Healing happens in layers; each chapter guides us through these layers simply and concisely. • Soul Connection questions provide valuable tools to connect us to our own heart at a deeper level while Spirit Connection exercises offer the opportunity to release the pain in prayer. • Practical applications empower us to heal from the heart level (the soul), which not only relieves pain but provides the freedom needed to live the abundant life for which we are designed!
The principles and processes found in Dana's authentic telling of her own journey from pain to wellness have helped hundreds experience the life-changing power of inner healing. Furthermore, Healing from the Heart features a refreshing combination of story, instruction and journaling prompts that lead to the peace and revitalization for which we've been searching. Healing from the Heart is ideal for group study as well as individual discovery.
Cathy was an answer to prayer! When my friend recommended Cathy to me, I was working on a book but did not know what my next steps should be. Writing a personal story of healing is a very vulnerable journey. As a first time author, Cathy was so encouraging from day one. She drew out the gold within me I didn't even know was there . She pushed me to expand the vision of the book and empowered me with the tools to accomplish that vision. Cathy is excellent at getting to the heart of the matter, and connecting with the author's heart for the project. I highly recommend working with Cathy to see your book become a reality.