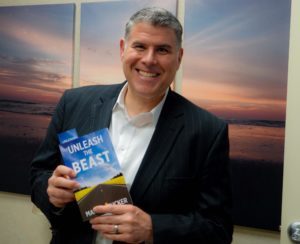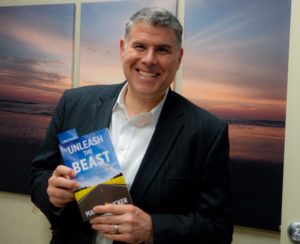 When your workforce is unhealthy and unhappy it costs your company money through healthcare costs, absenteeism, and lack of productivity. This program re-energizes your workforce by improving employee wellness and productivity with a proven Couch Potato-to-Ironman approach.
At his heaviest, Mark D. Rucker weighed over 385 pounds and suffered from high blood pressure, sleep apnea, and pre-diabetes. Despite trying to change his life, he struggled to be successful until he was humiliated on a family vacation when he was unable to fit on theme park rides with his children. That moment kick-started his desire to change. What began as a journey back to health became a campaign to complete one of the most grueling athletic feats in the world: the Ironman Triathlon.

This course is pre-approved for one hour of SHRM
recertification credit.