December 2
12 noon Eastern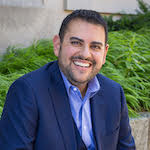 Robbie Samuels is an author, speaker, and business growth strategy coach recognized as a networking expert by Harvard Business Review, Forbes, Lifehacker, and Inc. He is also a virtual event design consultant and executive Zoom producer recognized as an industry expert in the field of digital event design by JDC Events.
Robbie is the author of "Croissants vs. Bagels: Strategic, Effective, and Inclusive Networking at Conferences" and "Small List, Big Results: Launch a Successful Offer No Matter the Size of Your Email List." He is a Harvard Business Review contributor.
In this session Cathy will interview Robbie about how to create successful launches–the topic of his newest book!