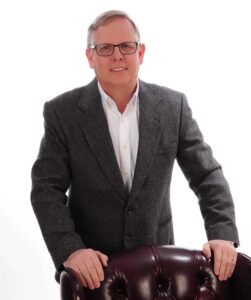 Jeffery has recorded hundreds of voice overs for TV, Radio, training videos, online learning, explainer videos and pretty much anything else you can think of, and last 3 years has narrated over 22 fiction audiobooks for Audible.com
Jeffery is also co-owner of Head First Media, a multi-media production company in Louisville Kentucky.
Since 1996, Head First Media has produced hundreds of video projects for TV, corporate training and events and online videos.
With two audio recording studios Head First has also recorded and produced audiobooks, voice for TV and radio, recorded bands and pretty much everything else that has to do with video or audio.
To listen to the recording, follow this link.
Note: Cathy worked with Jeff at Head First Media when recording her new audio book, On Your Mark.