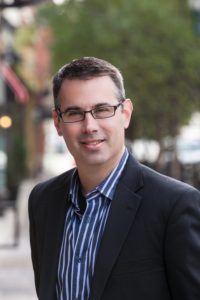 If you are looking to expand your brand and your bottom line, check out all of the advantages podcasting and new media have in store. Podcasting is hot and if you want to share your message and be considered an expert in your industry, hop on the thought influencer bandwagon and take advantage of a distribution channel with millions of potential ears.
This educational and entertaining program takes a high level approach to what is required to get booked on podcasts to share your message and your services. Also included are the how-to's of purchasing equipment, developing a strategy and action steps needed to get started today by being a guest on podcasts or by starting your own podcast.
Doug Sandler is an entrepreneur and podcast industry leader. As a host of The Nice Guys on Business podcast, Doug has interviewed Gary Vaynerchuk, Arianna Huffington from HuffPost, Dan Harris from Good Morning America, Ron Klain, White House Chief of Staff and dozens of celebs. His book, Nice Guys Finish First is a #1 ranked Amazon Best Seller. Doug is also a nationally recognized speaker, writer, and founder of TurnKey Podcast Company, providing podcast production, editing and launch services. His Nice Guys podcast has been downloaded over 1 million times.