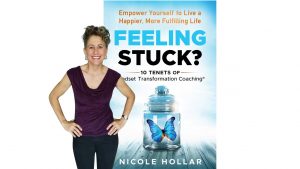 Do you feel stuck in a rut, or like you are on an automated path to your destiny? Feeling Stuck? is a roadmap for personal transformation and empowerment. It brings the successful teachings of a private coaching program to a broader audience by guiding the reader through relatable examples and thought-provoking discussions and questions.
● Are you ready to stop reacting to life and take control?
● Do you find yourself in the same loop over and over?
● Are you afraid of failing, or that you are trying to reach standards that are not your own?
● Do you feel like who you really are and what you do just don't align?
● Are you all-in in one area of life, but faltering in other areas?
If you said "yes" to any of those, "Feeling Stuck?" will guide you through the 10 Tenets of Mindset Transformation necessary for personal empowerment so you can create the life you love.
Cathy did an excellent job of hearing my vision, then helping me mold it into a comprehensive book and downloadable companion workbook. She guided me and held me accountable while also making quality suggestions about book length readability. Cathy's suggestion that I pull out many of the interactive questions from my book to become a downloadable companion workbook made the main book a reasonable length, and created a draw to my website to grow my list.
I appreciate that Cathy helped me to see the larger picture.