forelex italia Stay tuned for our next date/times!
Register today and save your spot!
Is it time to either get started on your book or get it done?
Are you looking for an experience that will spark your creativity?
Do you want to learn writing tips and techniques that will help you be a better writer?
Do you want to increase your writing productivity?
Is it hard to get away from home for a typical writers' retreat?
Then follow site Cathy's Virtual Writers' Retreat is an experience for YOU! You can work from the comfort of your own home office in your bunny slippers AND receive the coaching and support to move forward with your writing project.
You'll begin with a welcome email from Cathy to make your preparations and learn how to benefit from your retreat, and you'll block ONE DAY auto opzioni binarie funziona davvero  on your calendar for WRITING! On Saturday you'll tune in for the webinars with coaching on the tips, ideas, and exercises that will move you forward.
rencontre filles republique dominicaine Here's what you will receive when you attend Cathy's Virtual Writers' Retreat:
A welcome letter with instructions from Cathy on tips and ideas to maximize your experience
Check-lists, templates, and writing exercises to get you moving forward
Three virtual coaching sessions on Saturday (9:00 am, 1:00 pm, and 5:00 pm eastern), giving you content, exercises, and the motivation to move forward (sessions are recorded if you can't attend them all live)
Accountability emails to chart your progress and remain motivated
Prizes and surprises for retreat participants
An opportunity to connect virtually with other retreat participants
Cathy's eBook on marketing your book, Make Your Mark
http://www.mongoliatravelguide.mn/?sakson=come-fare-pratica-di-trading&dad=14 Content for the Coaching Sessions Includes the Following:
How can I "prime the pump"?
What are ways to energize my thinking?
How can I find the flow and create momentum in my writing?
What are the writing exercises I can use to build my book?
agence de rencontre blainville Investment
Sign up NOW for an investment of $149.
see url About Cathy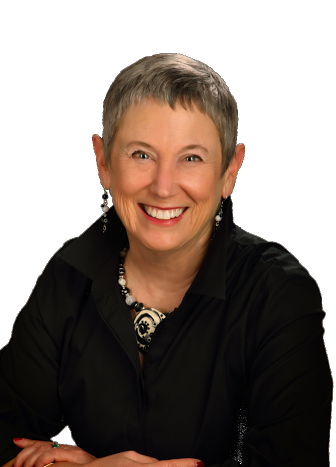 Cathy Fyock is The Business Book Strategist, and works with professionals and thought leaders who want to write a book as a business development tool. She is the author of seven books, including On Your Mark: From First Word to First Draft in Six Weeks, and has also served as Editor for several anthologies, including Rethinking Human Resources and Lessons in Leadership.
rencontre en ligne le film Results from Past Retreats
For those focusing on generating word count goals, participants were able to produce between 2300 and 7000 words toward their books between 9am and 6pm!!
online foreign exchange Praise for Cathy's Coaching and Workshops
I thoroughly enjoyed Cathy's Virtual Writers' Retreat. It was such a productive use of my time and one of the writing prompts lead to the beginning of my next book. Cathy found a way to get me unstuck and I am grateful!
sie sucht ihn remagen –Laurie Guest, CSP
Wow! I'm so glad I attended the Writers Virtual Retreat! By following your recommendation to write daily, I was prepared for the retreat and eager to hit the keys running! I wrote 5,176 words! I am so excited about how much progress I made on book #4, Moving from Broken to Beautiful® through Grief. 
–Yvonne Ortega, LPC, LSATP, CCDVC, Moving from Broken to Beautiful® LLC, Professional Speaker, Author, Certified World Class Speaking Coach, Counselor, Teacher
I wholeheartedly recommend Cathy Fyock's Virtual Writers' Retreat to any writer who wants to take their craft to the next level.  The retreat is filled with collaboration, creativity and insight.  I found it extremely valuable toward the development of my book. Time well spent, and an investment in my future as an author!!!
–Kathy Koultourides CPLP
The retreat was great!  It really helped to have the blocked off time to write between the webinars.  I wasn't sure what to expect, but it was fantastic and well worth the money I paid.Thanks again for all you do to help us budding writers.
–Beth Warren
Cathy, thanks very much for a stimulating seminar. It definitely got me on a roll. The format of the workshop was very appealing. Although it was all day, the time on our own was enough to get plenty of writing done and still manage our lives. The time on the call was well used; you kept us involved and focused.
–Francesca Lendrum, Ever Epic
I highly recommend Cathy's virtual writer's retreat!  I attended the June retreat and appreciated the inspiration and connection with the group.  The process and exercises that Cathy provided were just what I needed to jump start my writing and begin my book.
–Michelle Hollingshead, Imprint Coaching
Cathy knows how to guide, coach, consult and inspire writers to a new level of professionalism and writing success in her retreat.  She orchestrates the ideal atmosphere for you to think, create, and write the story you know you need to tell.
–Jeff Nally, Executive Coach, PCC, RPCC, SPHR
What a joy to recommend Cathy! A consummate professional, Cathy is a skilled and talented consultant, speaker and author. Cathy is a "make things happen" person who does what she promises. She brings deep value and integrity to all relationships both on and off the platform.
 –Elizabeth Jeffries, Executive Coach, Talent Consultant, Author and Keynote Speaker
To register call  502.445.6539 or follow the links above.
Write Away!
Authors' Writing Retreat
---
Cathy knows how to guide, coach, consult and inspire writers to a new level of professionalism and writing success in her retreat.  She orchestrates the ideal atmosphere for you to think, create, and write the story you know you need to tell.
Jeff Nally, Executive Coach, PCC, RPCC, SPHR
---
Want a quiet get-away to get your book finished?
Want to be connected to like-minded professionals who are also working on their books?
Want ideas and techniques to clear the cobwebs and get unstuck?
Want a guide for creating your own voice and style?
Want to get ideas for generating buzz for your forthcoming book?
---
Cathy's Write Away! retreat was an amazing experience for me. It served as an escape to a beautiful setting, allowing time for reflection and real progress on my book. The synergy created in the community of aspiring authors was a powerful way to take a creative breath together. I can't wait to attend her future retreats and programs!"
Candace Fitzpatrick, author of the forthcoming Authority of One: Building Confidence From Your Core and Founder and CEO of CoreClarity, Inc.
---
Write Away writers' retreat is unique in that it offers a modularized approach, allowing you to have as much quiet time for writing and as much interaction and information as you need at this point in your writing journey. All time blocks are constructed so that you can pick and choose the right combination of both to create the perfect productive weekend.
Cathy Fyock, Your Possibility Partner and author of On Your Mark: From First Word to First Draft in Six Weeks leads and facilitates this interactive and engaging program.
---
To schedule  a private retreat for your group, contact Cathy for details.
---
Write Away! Writers' Retreat was a great way to spend a long weekend! As a three-time author in the midst of changing book genres, I knew that each participant would be at a different point in his or her writing career. Cathy Fyock assembled a full but flexible agenda that included writing exercises, discussion and one-on-one time. The setting at Wooded Glen is picturesque, the rooms comfortable, and the buffets in the dining hall were both generous and delicious. Special dietary requests were honored with ease. I walked away with new friends, more knowledge, and ideas for three books!
–Nancy S. Ahlrichs, author, columnist, consultant