Join Cathy and Chris for their Writing Extravaganza!
It's a virtual event held on the evening of Friday, March 22 and all day on Saturday, March 23.
Is 2019 the year to get your book done?
Was "write more," "write better," or "write efficiently" on the list of resolutions you've already abandoned?
Would you like to have more fun writing in 2019?
Do you love the idea of working in community with other writers but want to keep your costs in line?
Perfect! We've got a weekend for you! Cathy Fyock and Chris Clarke-Epstein have combined their enthusiastic expertise to design and deliver Writing Extravaganza: a Virtual Writing Retreat on Friday night, March 22nd and Saturday, March 23rd and you can sign up now! Over the weekend, you'll learn, write, and renew your commitment as a writer.
We'll begin with a session on Friday evening at 7 pm Eastern, followed with time to write on your own (or just get a great night's sleep). On Saturday we'll have three sessions: one in the morning at 9 am Eastern, one at 1 pm Eastern, and the final session on 5 pm Eastern, with blocks of time to write in-between.
Joining with your fellow students, you'll meet other writers, experience the value of a writing community, and actually write. We'll spend time together via Zoom, work individually on assignments, compete in a writing word count challenge, give and get feedback, and discover a strategic plan for your writing.
In addition to the weekend's activities, you'll receive
A copy of Chris' Writing Prompt eBook
30 minute consulting call with both Cathy and Chris, which includes one voice editing review with Chris and one project review with Cathy
A class reunion scheduled after the retreat to help you develop momentum from the weekend and to keep you accountable
Registration for the weekend and bonus activities is $495.00! What a deal! This opportunity is limited to 25 participants, so reserve your space now.
We're so excited to offer this new opportunity to our writing colleagues. Working together has been a joy and we intend to create that same feeling during the retreat. It will be a grand opportunity to write, learn, and have fun in a virtual environment. Please join us!
Signed,
Cathy and Chris
About Cathy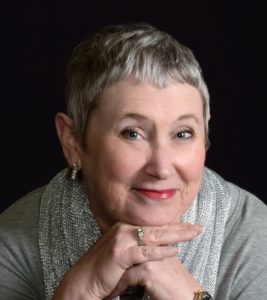 Cathy Fyock, CSP, is The Business Book Strategist, and works with professionals and thought leaders who want to write a book as a business development tool. She is the author of eight books, including
On Your Mark: From First Word to First Draft in Six Weeks
, and
Blog2Book: Repurposing Content to Discover the Book You've Already Written
. Her ninth book, coauthored with Lois Creamer and due in Spring/Summer 2019, is
Speak to Sell: Sell More Books and Book More Speeches
. Since beginning her company in 2014 she has helped more than 150 professionals become published authors.
About Chris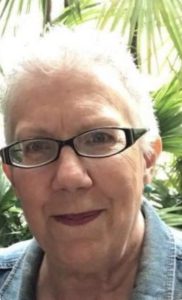 Chris Clarke-Epstein, CSP is a lover of words, reader of books, and teacher of writers. Her Writing 101 series webinars have inspired participants to write with both confidence and enjoyment. As a Past President of the National Speakers Association (NSA) and a recognized expert of how Change affects individuals and organizations, she is uniquely positioned to help writers change their writing habits to increase the impact of their words on a page. Author of and contributor to thirteen books and numerous articles, Chris has shared her writing philosophy, talking about writing isn't writing; only writing is writing with thousands of eager students around the world.
Results from Previous One-Day Retreats
For those focusing on generating word count goals, participants were able to produce between 2300 and 5660 words toward their books between 9 am and 5 pm!! And since this retreat is longer, you may even accomplish more.
Praise for Chris' and Cathy's Coaching and Workshops
The retreat was great! It really helped to have the blocked off time to write between the webinars. I wasn't sure what to expect, but it was fantastic and well worth the money I paid. Thanks again for all you do to help us budding writers.  –Beth Warren
Cathy knows how to guide, coach, consult and inspire writers to a new level of professionalism and writing success in her retreat. She orchestrates the ideal atmosphere for you to think, create, and write the story you know you need to tell.  –Jeff Nally, Executive Coach, PCC, RPCC, SPHR
When I discovered that Chris Clarke-Epstein was going to offer a Webinar series on writing I signed up immediately. I've learned a wealth of information from her about the art and science of writing in two ways: writing with her and by osmosis. She is the real deal when it comes to getting the written word on paper.  –Leslie Charles, CSP
As trite as it may sound, attending one of Chris Clarke-Epstein's writing programs is an investment, not an expense. It is an investment in clarity, insight, and discipline. I highly recommend that anyone with a desire to write or write better, work with Chris.  –Tim Durkin
Register before February 23 to receive the early bird discount of $425.
After February 23 the registration is $495.
Detailed Agenda
Pre-Work with further instruction in registration confirmation:
1. Buy a Writing Journal
2. Read provided short sections
3. Envision and write a paragraph about a potential writing project
Session One 7: 00 – 8:15 pm Eastern
Purpose: Getting Started, Together
Step One: "I am a Writer!"
Content: Participant's Introductions
Word Count Challenge Explained – Cathy
Establishing a Writer's Mindset – Chris (30 minutes including a writing prompt activity and myth of the muse and an introduction to paper and pencil)
Break 1: Overnight
Session Two 9: 00 – 10:15 am Eastern
Purpose: Every Writer Needs a Plan: Strategic Plan for Writing
Content: Defining Your Writing Sweet Spot
Word Count Challenge Update – Cathy
Momentum and Flow – Cathy – 30 minutes including a writing prompt activity
Break 2: 10:15 – 1:00 Eastern
Session Three 1: 00 – 2:15 pm Eastern
Purpose: Finding Yours: Great Writers have Strong Voices
Content: Defining Your Writing Sweet Spot
Word Count Challenge Update – Cathy
Voice and Editing – Chris (30 minutes including a writing prompt activity and the where and when of editing)
Break 3: 2:15 – 5:00
Session Four 5:00 – 6:15 pm Eastern
Purpose: Different Types of Writing Follow Different Patterns: Goals for Your Writing
Content: So, What? Answering the Question "What's Next?"
Getting Things Written – Cathy (30 minutes including a writing prompt activity and review of project types/possibilities)
Word Count Challenge Update – Cathy
Follow-up Activities:
• A copy of Chris' Writing Prompt eBook
• 30 minute consulting call with both Cathy and Chris with instructions for scheduling
• A class reunion date (TBD)